Instruções:
Essas aulas de inglês são para alunos intermediários e avançados de inglês como segunda língua. Eles incluem "Ler", "Ouvir" e "Escrever". Basta seguir a lição respondendo às perguntas à medida que as encontra.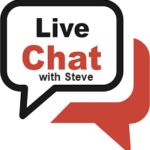 Todas as vagas em negrito devem ser traduzidas para seu próprio idioma para ajudar na compreensão do novo vocabulário
Please LIKE & SUBSCRIBE my Youtube channel  https://www.youtube.com/c/SteveBradeley/videos
Section One
This weekend Sunday 2nd November 2022 was the 42nd London Marathon and was won by world record holder Amos Kipruto from Kenya in 2 hours 4 minutes and 39 seconds. The world record for the marathon was set last weekend in the Berlin marathon by Eliud Kipchogi from Kenya in 2 hours 1 minute and 9 seconds. The marathon had 42,000 runners competeing this year.  Amazing!
1). QUESTION:  Have you ever competed in a running event? It could have been a fun-run, a 10k or a full marathon. Explain to the teacher.
2). QUESTION: In question one there is an example of which perfect tense? Explain when to use this perfect tense.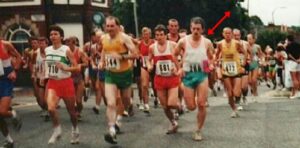 Section Two
I too used to run, along with my younger brother Clifton, but sadly I lost my left patella after a fall on a wet floor in my kitchen in Casa Verde, Sao Paulo and after a botched surgery and six months in a wheelchair put an end to me ever running again. Over a twenty year period I must have competed in hundreds of road races, triathons and mountain bike races. Too many to remember.
The purpose of this lesson is to talk about: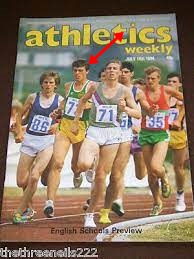 how the marathon got its official distance of  26 miles 385 yards (42.195 meters).
Section Three
Origin of the marathon.
According to legend, an Athenian messenger was sent from Marathon (a city in Greece) to Athens (thecapital of Greece), a distance of about 25 miles (40 km), and there he announced the Persian defeat before dying of exhaustion.
This tale became the basis for the modern marathon race. Herodotus, however, relates that a trained runner, Pheidippides (also spelled Phidippides, or Philippides), was sent from Athens to Sparta before the battle in order to request assistance from the Spartans; he is said to have covered about 150 miles (240 km) in about two days.
LISTENING EXERCISE
Watch the short video clip of the first Olympic marathon in London in 1908 and answer questions below.
QUESTIONS:
What was in dispute before the 1908 London Olympics?
Where did the 1908 Olympic marathon begin?
Why was the extra distance added to the marathon course?
Where did the marathon finish?
What was the name of the first runner to cross the finish line?
What happened to the first runner to enter the stadium?
Who was eventually awarded the title of Olympic marathon champion and why?
Section Four
Origin of the modern distance.
For the next few Olympics, the length of the marathon remained close to 25 miles, but at the 1908 Games in London the course was extended, allegedly to accommodate the British royal family. As the story goes, Queen Alexandra requested that the race start on the lawn of Windsor Castle so the littlest royal children could watch from the window of their nursery, according to some accounts and finish in front of the royal box at the Olympic stadium, a distance that happened to be 26.2 miles (26 miles and 385 yards). The random boost in mileage ending up sticking, and in 1921 the length for a marathon was formally standardized at 26.2 miles (42.195 kilometers).
Last week the world watched the funeral of our great queen and wonderful, Queen Elizabeth II. Queen Elizabeth influenced and was loved by billions of people around the world and it seems that the British royal family's influence even reached out to the formation of the official distance of the modern marathon.
Section Five
WRITING EXERCISE:
Write 150 words about your exercise habits. Tell me about what you do to stay healthy. Include where you you go, how often you do it and a detailed description of your routine.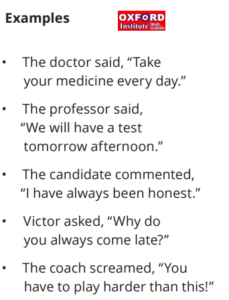 GRAMMAR to use.
In your text use one example of direct speech and one example of indirect speech.
Links to help you.
https://www.udemy.com/course/ingles-grammar-ielts-alunos-iniciante-intermediraio-avancado/?referralCode=B329D12CF7278FEB36BB
THE STRANGEST MOMENTS of the 1908 London Olympics
ANSWERS to the QUESTIONS:
What was in dispute before the 1908 London Olympics? (The official marathon distance)
Where did the 1908 Olympic marathon begin? (On the lawn of Windsor Castle in Windsor, England.)
Why was the extra distance added to the marathon course? (So that the finish line was in front of the royal box in the stadium.)
Where did the marathon finish? (In White City Stadium in London.)
What was the name of the first runner to cross the finish line? (Dorando Pietri (ITALY))
What happened to the first runner to enter the stadium? (He collapsed and was illegally helped across the line and subsequently disqualified)
Who was eventually awarded the title of Olympic marathon champion and why? (American Johnny Hayes)
[rafflepress id="3″]