Instruções:
Essas aulas de inglês são para alunos intermediários e avançados de inglês como segunda língua. Eles incluem "Ler", "Ouvir" e "Escrever". Basta seguir a lição respondendo às perguntas à medida que as encontra.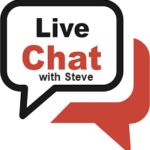 Todas as vagas em negrito devem ser traduzidas para seu próprio idioma para ajudar na compreensão do novo vocabulário
Please LIKE & SUBSCRIBE my Youtube channel  https://www.youtube.com/c/SteveBradeley/videos
Grandiose
adjective gran-dee-ohz
Meaning:  Very, very big.
What It Means
Grandiose is most often used disapprovingly to describe something that seems impressive or is intended to be impressive, but is either not possible or practical.
The committee eventually scaled back the most outlandish parts of its plans for the festival, including a grandiose scheme to bring in live peacocks for the event.
GRANDIOSE

 in Context

"Dave says their engineer had 'grandiose ideas about wanting to make songs sound like Phil Spector,' but the group steered the sound in a more austere direction, inspired by the first two Strokes albums, along with grungier records by Sheer Mag and fellow Aussies Royal Headache."

[rafflepress id="3″]