Please share my lesson using your social media platforms. Use the links above.
Student FREE Bookstore   (CLICK HERE)

How to insult someone in English
Introduction:
There are irritating individuals, and then there are those who make you want to high-five their face with a chair. Usually, a middle finger serves its purpose on many such moments, but for instances when you're up for a verbal battle, here are 26 comical ways to offend someone without resorting to actual profanities! You know what's even more enjoyable than offending someone you detest? Insulting your best friend because, let's be honest, no one gets on your nerves like they do!
VOCABULARY REVIEW: >>>>>
Examples: Section One
1. If you have a problem with me, write it on a piece of paper, fold it and stick it up your ass.
2. You are proof that evolution CAN go in reverse.
3. I love what you've done with your hair. How do you get it to come out of the nostrils like that?
4. Do you still love nature, despite what it did to you?
5. Just because you have one doesn't mean you have to act like one.
VOCABULARY REVIEW: >>>>>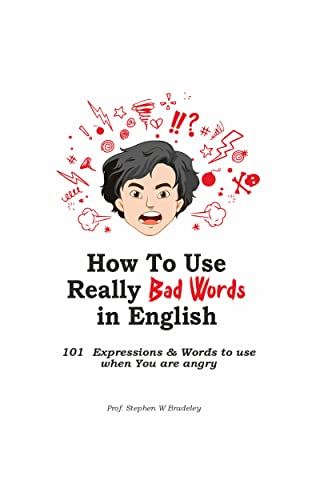 Examples: Section Two 
6. Which sex position produces the ugliest children? Ask your mother.
7. Maybe you should eat make up so you can be pretty on the inside, bitch.
8. Shut up, you'll never be the man your mother is.
9. Is your ass jealous of the amount of shit that just came out of your mouth?
10. You're so ugly; when your mum dropped you off at school she got a fine for littering.
VOCABULARY REVIEW: >>>>>
Examples: Section Three
11. There's only one problem with your face, I can see it.
12. If you were twice as smart, you'd still be stupid.
13. How did you get here? Did someone leave your cage open?
14. I'd slap you but that will be animal abuse.
15. If I had a penny for every brain cell you have, I'd have nothing.
VOCABULARY REVIEW: >>>>>
Grammar Section:
Identify the perfect tenses in each sentence:
1. Why has John always been so condescending when speaking to others?
2. How long had she been constantly belittling people before someone confronted her?
3. What kind of person will have consistently insulted others by the end of the year?
4. Why had Brian's snide remarks made towards his teammates never ceased?
5. When did they realize Tim had frequently engaged in ridiculing his colleagues?
Video Listening Section:
Questions:
What does it mean when you call someone "a minger"? What is the American equivalent? 
Say a sentence using the word, "Pillock"
What is a "tosser"?
What is a "Skiver"? Did you ever skive off school?
What does "Barmy" mean and what is the "Barmy Army"?  Google it.
If you describe someone as "thick" what are you saying?
If someone gives you "the two fingered salute" what are they saying?
VOCABULARY REVIEW: >>>>>
Writing Section:
Write an insulting email to your boss using English insults.