Please share my lesson using your social media platforms. Use the links above.

Student FREE Bookstore   (CLICK HERE)

https://www.fiverr.com/s/YDrPkl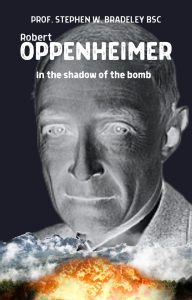 Want to read more?   DOWNLOAD HERE
Robert Oppenheimer: The Father of the Atomic Bomb
SECTION ONE: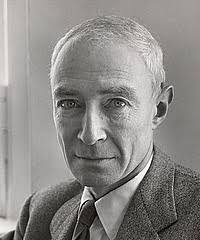 Robert Oppenheimer is a name that may not be immediately recognizable to many. However, his impact on the scientific community and world history is unparalleled. Born in 1904 in New York City, Oppenheimer went on to become one of the most influential physicists of the 20th century, best known for his role in developing the first atomic bomb during World War II. Here, we uncover the life, achievements, and controversies surrounding this enigmatic figure.
VOCABULARY:  RECOGNISABLE, IMPACT, UNPARALLELED, INFLUENCIAL, ACHIEVEMENTS, CONTROVERSIES, SURROUNDING, ENIGMATIC FIGURE
SECTION TWO:
The Early Years of a Genius
Growing up in a wealthy Manhattan family, Robert Oppenheimer enjoyed a privileged upbringing. This allowed him to attend some of the best educational institutions at an early age. He showed an incredible intellect and excelled academically, especially in science and mathematics. His love affair with theoretical physics began during his time at Harvard University, where he graduated summa cum laude in just three years.
After graduating from Harvard, Oppenheimer's studies took him across the Atlantic to Europe, where he worked with some of the most prominent physicists of his time. These encounters widened his horizon in theoretical physics and proved invaluable in shaping his future work.
VOCABULARY: WEALTHY, PRIVILIGED UPBRINGING, INCREDIBLE INTELLECT, EXCELLED ACADEMICALLY, LOVE AFFAIR, SUMMA CUM LAUDE
SECTION THREE:
The Manhattan Project: A World-Changing Endeavor
When World War II broke out, Oppenheimer was teaching physics at the University of California, Berkeley. Concerned about the developments in Nazi Germany and their potential nuclear capability, he and other leading scientists urged their government to fund research into atomic weapons. This top-secret research programme was called the Manhattan Project.
VOCABULARY:   BROKE OUT, CAPABILITY, URGED, TO FUND
GRAMMAR REVISION:
As one of the principal developers within this undertaking, Oppenheimer was appointed head of its secret laboratory in Los Alamos, New Mexico. Here, he led a team of brilliant scientists working against the clock to develop a weapon that became known as the "atom bomb."
On July 16th, 1945 — after countless sleepless nights and fearful moments — the world witnessed the first-ever atomic explosion in a place ominously called "Trinity." This test marked the birth of one of the deadliest, most powerful weapons ever created.
VOCABULARY: UNDERTAKING, WORKING AGAINST THE CLOCK, COUNTLESS SLEEPLESS NIGHTS, FEARFUL MOMENTS, WITNESSED, OMINOUSLY, MARKED THE BIRTH OF
SECTION FOUR:
The Legacy and Controversies That Followed
Despite the success of his work, Oppenheimer wrestled with the moral implications of developing such a destructive weapon. The bombings of Hiroshima and Nagasaki, which effectively ended World War II, left him deeply conflicted about his role in these events. Years later, he famously quoted from the Hindu text Bhagavad Gita: "Now I am become Death, the destroyer of worlds."
In the postwar years, Oppenheimer's life took a tragic turn. He became a target of suspicion during the Red Scare era due to his previous associations with left-wing organizations. This led to a trial and stripped him of his security clearance.
VOCABULARY: "Now I am become Death, the destroyer of worlds." WRESTLED WITH, DESTRUCTIVE WEAPON, DEEPLY CONFLICTED, FAMOUSLY QUOTED, HIS ROLE
LISTENING SECTION: Listen to the video and answer the questions below.
QUESTIONS:
Where and what year was the first Atomic bomb tested?
Robert Oppenheimer said, "Now I am become death, the destroyer of worlds." What does that mean?
Albert Einstein said, "The atomic bomb has changed everything, except the way we think." What did he mean?
SECTION FIVE:
However, it's essential to remember that Robert Oppenheimer's influence went far beyond the atomic bomb itself. He made significant contributions to theoretical physics, mentored generations of scientists and engineers while working at Los Alamos, and helped foster a culture of innovation in post-war science programmes.
The story of Robert Oppenheimer is one filled with both triumphs and tribulations. As we reflect on his life and contributions to history, we're reminded not only of his brilliant mind but also of the ethical challenges that accompany scientific progress.
VOCABULARY: SIGNIFICANT CONTRIBUTIONS, MENTORED GENERATIONS, TRIUMPHS, TRIBULATIONS, REFLECT ON, ACCOMPANY
WRITING EXERCISE:
Write 100 words about anything you have learned from this text. Use at least three of the prepositions from the grammar section.
NEW BOOK:  https://www.amazon.com.br/dp/B0CBSGZ8BF