Please share my lesson using your social media platforms. Use the links above.
Student FREE Bookstore   (CLICK HERE)

Introduction:
In the UK we love motorcycles and racing. Every year for three weeks we close the streets and we race. The most famous race happens on the Isle of Man. This is an island between Northern Ireland and Liverpool in England.  It's the most dangerous race in the world. To date over 200 people have died and this year in 2023 three more riders were killed. Last year in 2022, six people were killed. The race takes part on ordinary closed roads.  Firstly, watch the seven-minute video and answer the questions below.
Now talk about the new vocabulary:
Video Listening Section:
Questions:
What do the letters "TT"  mean?
Where does the event take place?
How long has motorcycle racing been happening on the Isle of Man?
It total how many people have died during this time?
How many laps of the circuit do the riders complete and how long is a lap in miles?
Section One: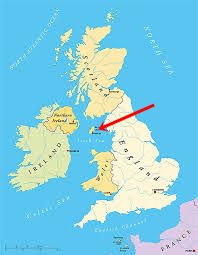 The event dates back to 1907 when it was first introduced as a motorcycle road race that would test not only speed and endurance but also the motorcyclists' adeptness in maneuvering. Today, it retains its core challenge as riders traverse a grueling 37.73-mile (60.72 km) course comprised of twisting public roads with sharp bends and steep climbs. 
Now talk about the new vocabulary:
Grammar question:
1. In the following sentence, identify the correct form of the verb (ride) to complete the tense: "If he __________ well in the last race, he would have won the championship."
Section Two:
One aspect that sets the Isle of Man TT apart is its treacherous nature. The circuit is infamous for its narrow streets, high-speed corners, sudden elevation shifts, and minimal run-off areas – pushing riders to their limits. However, this distinctive feature has contributed to its global recognition, with many considering the event as the ultimate test of skill and courage for both amateur and professional two-wheeled racers.
Now talk about the new vocabulary:
Grammar question:
2. Choose the correct modifier to complete the comparison: "This year's motorcycle race was ______ exciting than last year's event."
Section Three:
The races are divided into various categories catering to different classes of motorcycles, including Superbike, Supersport, Superstock, Lightweight, Electric, and Sidecar races; each showcasing a unique set of challenges for riders to overcome.
Now talk about the new vocabulary:
Grammar question:
3. Rewrite this sentence using a subordinate clause: "He changed his strategy. He wanted to gain an advantage over his opponents during motorcycle racing."
Section Four:
Amidst all the adrenaline-pumping excitement on offer, let's not forget the equally thrilling social events held throughout race week. These festivities include live music performances by renowned bands and artists and numerous opportunities to meet fellow motorsport enthusiasts from across the globe.
Now talk about the new vocabulary:
Grammar question:
4. Correct the misplaced modifier in this sentence: "Quickly speeding around the bend, a bike roared loudly past us."
Section Five:
In conclusion, the Isle of Man TT races remain an integral part of the motorcycle racing calendar as they captivate droves of fans with high-octane competition while adhering to longstanding traditions that immortalize this legendary event. With each edition offering new twists and turns (literally), we can't help but eagerly anticipate the spectacle that awaits racers and spectators alike at the next Isle of Man TT.
Now talk about the new vocabulary:
Grammar question:
5. Combine these two sentences using a gerund phrase: "He always dresses properly for motorcycle racing. This allows him to minimize injuries."
---
The Isle of Man crashes
Grammar Questions:
1. In the following sentence, identify the correct form of the verb (ride) to complete the tense: "If he __________ well in the last race, he would have won the championship." (Answer: had ridden)
2. Choose the correct modifier to complete the comparison: "This year's motorcycle race was ______ exciting than last year's event." (Answer: more)
3. Rewrite this sentence using a subordinate clause: "He changed his strategy. He wanted to gain an advantage over his opponents during motorcycle racing." (Answer: He changed his strategy in order to gain an advantage over his opponents during motorcycle racing.)
4. Correct the misplaced modifier in this sentence: "Quickly speeding around the bend, a bike roared loudly past us." (Answer: A bike roared loudly past us as it quickly sped around the bend.)
5. Combine these two sentences using a gerund phrase: "He always dresses properly for motorcycle racing. This allows him to minimize injuries." (Answer: Dressing properly for motorcycle racing allows him to minimize injuries.)