She has been a constant presence in the public eye for over 70 years and has become one of the most well-known and beloved figures in the world.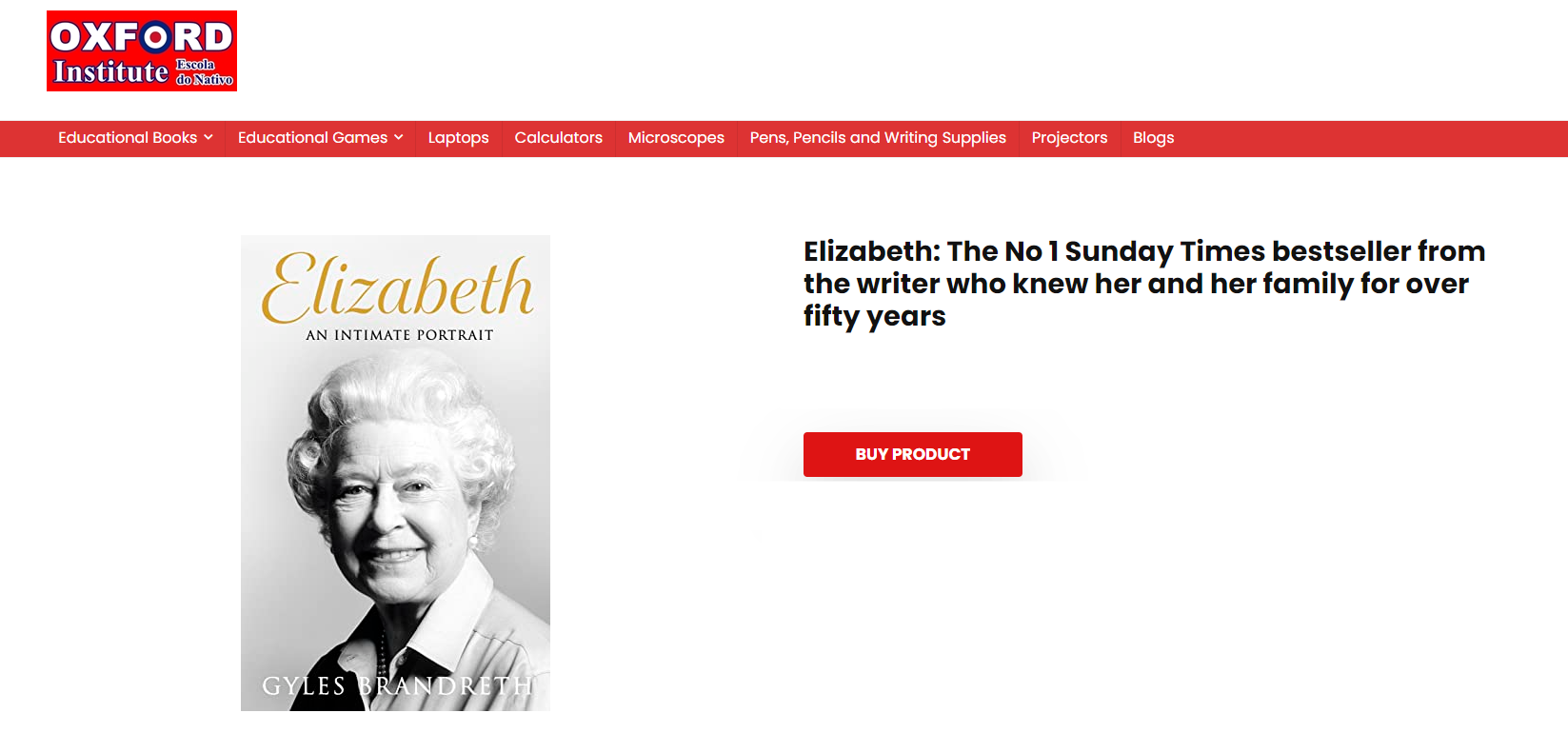 To buy the book simply click the BUY PRODUCT  tab
Instruções:
Essas aulas de inglês são para alunos intermediários e avançados de inglês como segunda língua. Eles incluem "Ler", "Ouvir" e "Escrever". Basta seguir a lição respondendo às perguntas à medida que as encontra.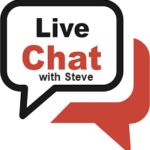 Todas as vagas em negrito devem ser traduzidas para seu próprio idioma para ajudar na compreensão do novo vocabulário.
Please LIKE & SUBSCRIBE to my Youtube channel  https://www.youtube.com/c/SteveBradeley/videos
MY AMAZON BOOKSTORE PROFILE
QUEEN ELIZABETH II
INTRODUCTION:
Queen Elizabeth II is the longest reigning monarch in British history, having ascended to the throne in 1952 at the age of 25. She has been a constant presence in the public eye for over 70 years and has become one of the most well-known and beloved figures in the world.
NEW VOCABULARY:   reigning, ascended,  throne, constant presence,  public eye, well-known
beloved figures

SECTION ONE:
Born on April 21, 1926, Elizabeth was the daughter of the Duke and Duchess of York, later becoming Queen when her father, King George VI, passed away. She married Prince Philip, Duke of Edinburgh, in 1947 and together they have four children: Charles, Prince of Wales; Anne, Princess Royal; Prince Andrew, Duke of York; and Prince Edward, Earl of Wessex.
NEW VOCABULARY: passed away,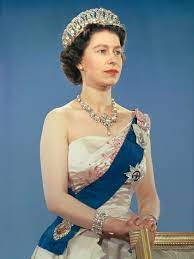 SECTION TWO:
Throughout her reign, Queen Elizabeth has been an active and influential leader. She has traveled extensively, representing the United Kingdom on numerous international visits and meeting with world leaders. She has also worked to modernize the monarchy and make it more accessible to the public, such as by allowing the royal family to be more open and transparent in their personal lives.
NEW VOCABULARY: Throughout her reign,  influential leader, extensively
 numerous, modernize the monarchy, such as

VIDEO LISTENING & WATCHING  SECTION: Watch the video and answer the questions below.
QUESTIONS:
What was the butler carrying on his tray?  Specifically name all the items.
After Paddington drank all of the tea the Queen said, "Never mind". What does 'never mind' mean?
"Perhaps you would like a marmalade sandwich," said the Queen. What is marmalade?
What is a 'jubilee'?
What does the expression, 'we will rock you' mean?
SECTION THREE:
In addition to her official duties, Queen Elizabeth is known for her philanthropic work and support of various charities and causes. She is also a patron of numerous organizations, including the Arts Council, the Commonwealth Games Federation, and the Scout Association.
NEW VOCABULARY:  In addition, official duties, philanthropic,  charities and causes, patron, Arts Council
 Commonwealth Games,  Scout Association.

SECTION FOUR:
Despite her busy schedule, Queen Elizabeth has managed to maintain a strong and close-knit family. She is known for her strong relationships with her children, grandchildren, and great-grandchildren, and has often been seen supporting them at various events and public appearances.
NEW VOCABULARY: Despite,  close-knit family, public appearances, various events
SECTION FIVE:
Throughout her reign, Queen Elizabeth has been a symbol of stability and continuity for the United Kingdom and the Commonwealth. She has dedicated her life to serving her country and its people, and her dedication and hard work have earned her the respect and admiration of people around the world.
NEW VOCABULARY: Throughout her reign, symbol of stability and continuity,  Commonwealth
to serving her country, dedication, earned, admiration of people
LISTENING QUESTION SECTION:
Listen to the following audio story and then answer the questions below.
AUDIO QUESTIONS:
Can you tell me where the Queen and her ex-bodyguard were that day when they met the America tourists?
Where in the UK and what is the name of the Queen's estate.
The name of the man the Queen was walking with on that day was?
Regarding her clothes, what was the Queen wearing that day?
What did Griffin say in reply to the Americans question?
WRITING EXERCISE: 
Write 150 words describing your feelings about monarchies. You could talk about the following subjects:
Are they a good thing or a bad thing to have as part of a country?
What difference would a monarchy make in your society?
Is having a monarchy a cost effective expense to a country's budget?
REMEMBER THE   

  "GOLDEN RULE!"       

When writing, think in English and write in English.
GRAMMAR:  In your writing use one example of the following grammar:
Direct speech
Indirect speech
DOCUMENTS TO HELP YOU:
Answer to the video question