There is no doubt that most people in the British Commonwealth love our Queen and what she has done for us over 70 years of service.
It has been seventy years since Queen Elizabeth II took the throne after the passing of her father King George VI on 6 February 1952. Princess Elizabeth was in Kenya at the time with Prince Phillip and returned home a queen. She was crowned at Westminster Abbey on 2 June 1953.
VOCABULARY:  THRONE
This year on June 5th the Queen will celebrate 70 years as queen. The longest serving monarch in British history. She has declared a four day holiday for everyone. The celebrations will take place in all 54 British Commonwealth countries around the world.
https://thecommonwealth.org/our-member-countries
INTRODUCTION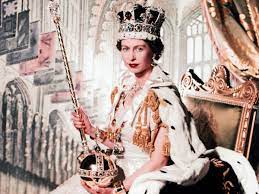 Elizabeth II is Queen of the United Kingdom and 14 other Commonwealth realms. Elizabeth was born in Mayfair, London, as the first child of the Duke and Duchess of York. Her father acceded to the throne in 1936 upon the abdication of his brother, King Edward VIII, making Elizabeth the heir presumptive.
VOCABULARY:  DECLARED, THE COMMONWEALTH, ACCEDED, UPON, PRESUMMPTIVE
Next weekend June 4th to 6th we will all celebrate her 70 years of service to us.
ABOUT QUEEN ELIZABETH
The Queen has ruled for longer than any other Monarch in British history, becoming a much loved and respected figure across the globe. Her extraordinary reign has seen her travel more widely than any other monarch, undertaking many historic overseas visits. Known for her sense of duty and her devotion to a life of service, she has been an important figurehead for the UK and the Commonwealth during times of enormous social change.
Her Majesty continues to carry out a full programme of engagements, from visits to charities and schools, to hosting visiting Heads of State, to leading the nation in Remembrance and celebratory events – all supported by other members of the Royal Family.
VOCABULARY:  WIDELY, OVERSEAS, ENORMOUS, ENGAGEMENTS, CHARITIES, HOSTING, CELEBRATORY
The Queen sees public and voluntary service as one of the most important elements of her work. The Queen has links – as Royal Patron or President – with over 600 charities, military associations, professional bodies and public service organisations. These vary from well-established international charities to smaller bodies working in a specialist area or on a local basis only.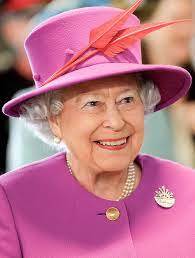 Her patronages and charities cover a wide range of issues, from opportunities for young people, to the preservation of wildlife and the environment. Having Her Majesty as Royal patron or president provides vital publicity for the work of these organisations, and allows their enormous achievements and contributions to society to be recognised.
VOCABULARY:   VOLUNTARY, ELEMENTS, PATRON, WELL-ESTABLISHED, PATRONAGE, ENVIRONMENT,ACHIEVEMENTS
Her Majesty supports and encourages achievement in all walks of life through the annual programme of Investitures (at which she presents members of the general public with their honours), Garden Parties, receptions and other awards given in her name, which allow her to say 'thank you' to all those who have contributed to the life of the nation and the Commonwealth.
The Queen carries out all of her duties against the backdrop of a full personal life which has seen her raise four children and welcome grandchildren, and now great-grandchildren to the Royal Family. The Duke of Edinburgh was – in her own words – her 'strength and stay' during her reign, whilst other members of the Royal Family continue to offer vital support through their work in the UK and overseas.
VOCABULARY:   SUPPORTS, ENCOURAGES, INVESTITURES, HONOURS, CONTRIBUTED, CARRIES OUT, RAISE, STRENGTH, REIGN, OVERSEAS
The last time we celebrated the Queen was in 2012 for her diamond jubilee
QUESTION: Write 150 words and send it to me: There is no right or wrong answer, it's simply your opinion.
Do you think that having a royal family makes a difference to society?  Why or why not?
WRITE HERE IF YOU PREFER AND SEND IT TO ME:
The Queens Diamond Jubilee concert in full.