Instruções:
Essas aulas de inglês são para alunos intermediários e avançados de inglês como segunda língua. Eles incluem "Ler", "Ouvir" e "Escrever". Basta seguir a lição respondendo às perguntas à medida que as encontra.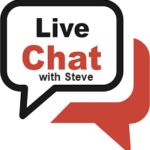 Todas as vagas em negrito devem ser traduzidas para seu próprio idioma para ajudar na compreensão do novo vocabulário.
Please LIKE & SUBSCRIBE to my Youtube channel  https://www.youtube.com/c/SteveBradeley/videos
WELCOME TO YOUR LESSON:
Welcome to your beginner English lesson. When the lesson is over I would like you to practice as much as possible before our next lesson. You can do this by reading the sections again and listening to the audio at the same time. This way you can see the words you are reading and listen to the words. Remember REPEAT, REPEAT, REPEAT REPEAT REPEAT
This lesson is called:
THE HISTORY OF SANTA CLAUS
                                                How was Santa Claus (St. Nicolas)?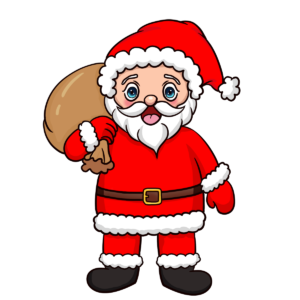 SECTION ONE
When you ask people why Santa wears red and white clothes they usually begin to talk about Coca Cola which is completely wrong. The real reason Sanata wears red is more complicated.
REPEAT REPEAT REPEAT
NEW VOCABULARY: Ask,why, wears, clothes, usually, talk, why, completely
wrong, real, reason, complicated
SECTION TWO
One of St. Nichols' most famous acts of kindness was when he saved three sisters from a life of slavery and prostitution. The money was paid to the father of the girls to prevent them being sold.
REPEAT REPEAT REPEAT
NEW VOCABULARY:  famous, acts, kindness, saved, slavery, prostitution, money, 
paid, prevent, being, sold
LISTENING SECTION:
Listen to the video and answer the questions below.
REPEAT REPEAT REPEAT
VIDEO QUESTIONS:
Where did St. Nicholas live?
What was Nicholas's hobby?
Nicholas climbed to the top of the roof.  What is a 'roof" and what does 'climb' mean?
How many reindeers did Santa have?
What was special about Santa;s reindeers?
What colour clothes did Santa's elves have?
How many elves were there?
What did Nicholas say as he flew away?
NEW VOCABULARY:  Live, hobby, roof, climb, reideer, elves, how many, say, flew away
SECTION THREE:
So, why did Santa (Nicholas) wear his red clothes?  St. Nicolas died in the year 343 AD. His picture with red clothes became popular after he was painted by an artist wearing red and white.
NEW VOCABULARY: red clothes, died, picture, became, popular, painted, artist
VOCABULARY QUESTIONS: Find the missing word from each sentence.
Sentence 1  The real reason Sanata wears red is more _____________.
Sentence 2  Saint Nicholas was a _______________ who spent his life helping the poor.
Sentence 3  St. Nichols' most famous acts of ___________ was when he _______ three sisters.
YES OR NO QUESTIONS: Speak your answers and then write your answers on whatsapp.
Does Santa Claus wear red and white clothes because of Coca Cola?  yes or no
Was St. Nicholas Italian?  yes or no
Was St. Nicolas painted by one of his four elves? yes or no
Do you believe in Santa Claus?
QUESTIONS ABOUT ME: Speak your answers and then write your answers on whatsapp.
What colour clothes am I wearing today?
Where do I live?
When in Christmas?
Who was St. Nicolas?
SIMPLE PRESENT LESSON: Watch the video lesson below and then answer the questions.
QUESTIONS:
Does Renata like chickens?
What colour are the cows?
When do we use the simple present?
What are baby cows called?
Fill in the missing word:   The simple present, an action that is done _____________.