An Intermediate / Advanced English lesson explaining the concept of Aerobic metabolism (Sports Science) If you are into sports and also learning English. Welcome
Instruções:
Essas aulas de inglês são para alunos intermediários e avançados de inglês como segunda língua. Eles incluem "Ler", "Ouvir" e "Escrever". Basta seguir a lição respondendo às perguntas à medida que as encontra.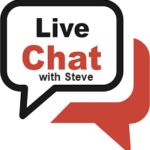 Todas as vagas em negrito devem ser traduzidas para seu próprio idioma para ajudar na compreensão do novo vocabulário.
Please LIKE & SUBSCRIBE to my Youtube channel  https://www.youtube.com/c/SteveBradeley/videos
MY AMAZON BOOKSTORE PROFILE
WELCOME TO YOUR LESSON:  (Sports Science beginner 2)
How to calculate your working heart rate for anaerobic workouts
~~~~~~~~~~~~~~~~~~~~
Introduction:
First of all, to check your pulse at your wrist, place two fingers between the bone and the tendon over your radial artery which is located on the thumb side of your wrist. When you feel your pulse, count the number of beats in 15 seconds. Multiply this number by four to calculate your beats per minute.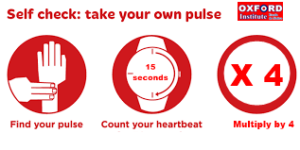 For example:  15 bpm  x  4  = 60 bpm
NEW VOCABULARY:  pulse, wrist, bone, tendon, radial artery, thumb, number of beats
multiply, calculate, beats per minute
To watch a video on how to find the correct place to take your pulse rate see my previous lesson below:
SECTION ONE:
Calculating your optimum ANAEROBIC working pulse rate for intense workouts.
Firstly, to determine your maximum heart rate (MHR), subtract your age from 220.  For example, a 35-year-old's maximum heart rate (MHR) is 220 minus 35 — or 185 beats per minute BPM. To enter the anaerobic training zone, you'd want your heart rate to be above  80%  (percent) of 185, which is about 150 beats per minute. 80% of your maximum is scientifically considered to be the lower end where your anaerobic energy systems start to kick in. Vigorous (anaerobic) exercise is considered to be between 80% and 95% of heart rate max (MHR).
LISTEN – REPEAT – LISTEN AGAIN
NEW VOCABULARY: to determine, MHR, subtract, BPM, anaerobic, aerobic, vigorous
considered
FREE FITNESS BOOK:  Download for FREE   Simple Health and Fitness – Paperback and Hardcover
SECTION TWO:
What is Anaerobic metabolism?
Anaerobic metabolism, or respiration, is the first step in energy metabolism. It doesn't need oxygen to work and is the faster of the two processes. However, anaerobic respiration only produces two ATP molecules for every molecule of glucose.
LISTEN – REPEAT – LISTEN AGAIN
NEW VOCABULARY: metabolism, respiration, ATP, molecules, glucose
SECTION THREE:
What Is the Difference Between Aerobic Metabolism vs Anaerobic Metabolism?
Every second of every day, your body relies on two metabolic pathways to produce energy. These pathways are aerobic metabolism and anaerobic metabolism. Both are essential, but they are very different. What aerobic and anaerobic metabolism have in common is that they generate adenosine triphosphate (ATP), the body's energy currency. Whether you're enjoying exercise or resting, they provide the energy needed for your body to function. Let's look at how aerobic and anaerobic metabolism work and how they differ.
LISTEN – REPEAT – LISTEN AGAIN
NEW VOCABULARY: relies, pathways, essential, ATP, energy currency, whether, to function
differ
VIDEO INSTRUCTION TWO: Calculating heart rate for 'vigorous exercise'  = > 80% MHR
QUESTIONS:
What percentage range do we use to calculate vigorous (anaerobic) exercise activity?
What does the word 'vigorous' mean?
SECTION FOUR:
WHAT IS METABOLISM?
Your metabolism is the total sum of all physiological reactions in the body. It includes everything from the use of cellular energy for movement and heat to liver detoxification processes, such as alcohol metabolism, first pass metabolism (after digestion), and bilirubin metabolism (the breakdown product of red blood cells). This is often simplified to mean cellular energy production, as every physiological process requires energy. Digestion, brain function, muscle contraction, heart rate, and more depend on a constant production of energy "currency.
LISTEN – REPEAT – LISTEN AGAIN
NEW VOCABULARY: total sum, physiological, reactions, cellular, energy, liver, 
detoxification, digestion, bilirubin, breakdown, red blood cells, brain function
SECTION FIVE:
ANAEROBIC METABOLISM
Anaerobic metabolism, or respiration, is the first step in energy metabolism. It doesn't need oxygen to work and is the faster of the two processes. However, anaerobic respiration only produces two ATP molecules for every molecule of glucose. Anaerobic metabolism supports aerobic, oxidative metabolism, too.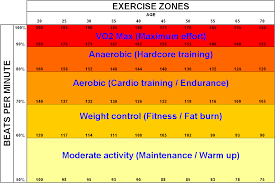 It's also known as glycolysis, as it breaks each molecule of glucose down into two molecules of pyruvate (lysis means to break). This process is 100 times faster than aerobic metabolism, although it only generates 1/17th of the ATP. Glycolysis is a process of 10 steps that begin with adding a phosphate to the glucose molecule. Then, its molecular structure is rearranged and eventually split into the two pyruvate molecules. Pyruvate then enters the mitochondria for the citric acid cycle. It loses one carbon atom, which you exhale as carbon dioxide.
LISTEN – REPEAT – LISTEN AGAIN
NEW VOCABULARY: oxygen, ATP, oxidative, glycolysis, pyruvate, phosphate, rearranged, 
split into, mitochondria, citric acid cycle, one carbon atom, exhale, carbon dioxide
LACTIC ACID BUILDUP
When there isn't enough oxygen to go around, pyruvate cannot enter the mitochondria. Instead, the enzyme lactate dehydrogenase converts it to lactic acid. This is because lactic acid can restore NAD+ levels, which you need for anaerobic metabolism to continue. In summary, lactic acid builds up when there isn't enough oxygen. It's this build up of lactic acid that makes you feel tired, when your legs are feeling heavy, when you can't breath, in general, the build up of lactic acid over and above the levels that your body can remetabolize is the limiting factor in exercise.
LISTEN – REPEAT – LISTEN AGAIN
NEW VOCABULARY: lactic acid, enzyme, lactate, dehydrogenase, convert, lactic acid
restore, in summary, build up, remetabolize, limiting factor
SECTION SEVEN:
FARTLEK TRAINING
Fartlek, otherwise known as the Swedish natural method or simply the Swedish method, is a middle and long distance runner's training approach developed in the late 1930's by Swedish Olympian, Gösta Holmér.
LISTEN – REPEAT – LISTEN AGAIN
What is a fartlek run and how can it help you get faster?
Fartlek (Swedish for 'speed play') is one of the most common training sessions I use with my athletes. The history of fartlek training dates back over 80 years, when coaches and scientists began to experiment with different methods of improving fitness and adding variety to training. Swedish coach Gösta Holmér developed fartlek training as a way of combining speed and endurance in one session. Here's what fartlek workouts are, how they're different from other speed workouts, why you should add them into your training, and how exactly to run them.
LISTEN – REPEAT – LISTEN AGAIN
NEW VOCABULARY: fartlek, Swedish, training approach, Olympian, speed-play,
SECTION EIGHT:
What is a fartlek run?
Fartlek is literally, playing around with speeds – essentially, it's a form of unstructured speedwork. It involves a continuous run in which periods of faster running are mixed with periods of easy- or moderate-paced running (not complete rest, as with interval training).
You can use time as the measurement. For example, running one minute at a faster effort, then three minutes at easy effort. Or you can use distance – run faster for a half a mile, say, then run easy for half a mile.
Fartlek leaves a lot of control to the runner. You can choose to mix a wide range of paces and lengths for your faster efforts, or head out without a detailed structure and just go by how you feel.
LISTEN – REPEAT – LISTEN AGAIN
NEW VOCABULARY: literally, essentially, unstructured, speedwork, involve, easy
moderate, paced, measurement, wide range, paces, lengths, head out, detailed, structure
SECTION NINE:
Simple Fartlek Training Example
A simple fartlek training session might involve running on the street using the street lights (Posts) as markers. Do the following.
LISTEN – REPEAT – LISTEN AGAIN
Start your session by performing an effective warm up and gentle stretch.
Then,  perform a few (2 or 3) faster short runs of maybe around 100 meters to elevate your heart rate.
Then,  identify  the street lighting (posts) in the street (posts) and notice how far apart they are and the number of lights you can see in the distance.
The, run slowly between the first and the second post.
Then, without stopping as you pass the second post begin to sprint hard until you reach the third post. Your heart rate should reach 90% to 95% of your MHR towards the end of your sprint.
The, immediately slow and jog or walk between the third and fourth post.
Then, as you reach the fourth post repeat 5
LISTEN – REPEAT – LISTEN AGAIN
You can  increase or decrease the intensity of your workout by either increasing or decreasing the number of posts for your recovery period. More posts mean a longer recovery period and less posts mean a shorter recovery period. As you get fitter you will naturally increase the number of posts at the high intensity run and decrease the posts for the recovery runs.
LISTEN – REPEAT – LISTEN AGAIN
NEW VOCABULARY:  might, involve, street, lights, posts, effective workouts
gentle warm-ups, gentle stretches, increase, decrease, recovery period
 shorter recovery, recovery period, high intensity, recovery runs
VIDEO INSTRUCTION THREE: 
QUESTIONS:
What is another name for 'fartlek'?
What does 'running hard between lamp posts' mean?
What does 'recovering between lamp posts' mean?
WRITING EXERCISE: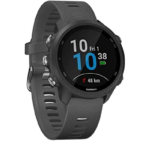 Firstly, calculate your predicted anaerobic (>80%) threshold heart rate. Then explain to me in English why >% of our MAX heart rate is considered the beginning of anaerobic metabolism.
Write a simple fartlek running workout.   Garmin Forerunner 245
GRAMMAR TO USE:
Firstly, watch the video below about the past continuous tense and then include one example in your writing text.
OXFORD INSTITUTE FITNESS PRODUCTS
[sp_comments_block]
[fcp-cc-calculator]